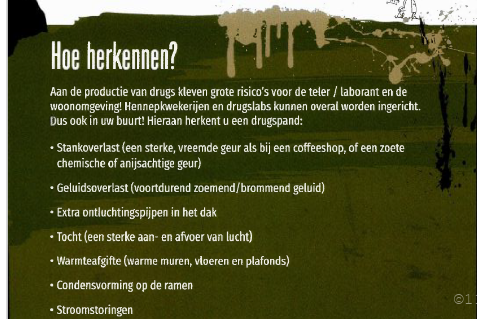 Groningen/ Haren – Het kweken van hennep en de productie van synthetische drugs zijn levensgevaarlijk. De kans op brand, ontploffing, water – en stankoverlast is zeer groot.
Heeft u het vermoeden van een hennepkwekerij of drugslab in uw buurt?
Meld dit dan bij meld misdaad anoniem via 0800-7000(gratis) of bel direct de politie op 09008884.